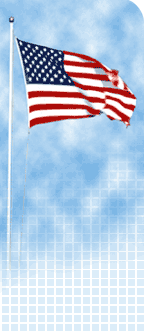 Just released...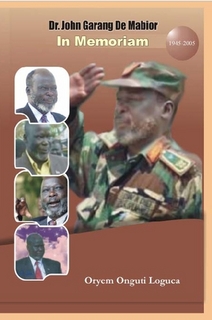 Darfur: The memories of Dr. John Garang will be immortalized by anyone who had known what he fought for in his lifetime; culminating in a helicopter crash on 30th July 2005.
Ckick here
Your own list of A/Me titles - click here!
Welcome to the Stars and Squadrons page! AuthorMe.com salutes all who serve (or have served) in the United States armed forces and their allies. Please browse the items below. You are also welcome to submit your own manuscripts for posting here.
- Capt Cook, USAF (Ret.)
The Demons of War Are Persistent - A Personal Story of Prolonged PTSD, By A.W. Schade, USMC 1965/69 (USA)

The Color of Friendship, Cora Ann Metz (US Army, ret.)

Acquire a Carriage, Square Away, by Ironteeth Rum Spigot (UK)

Paraffin Pigeon Down, by Ironteeth Rum Spigot (UK)

The Spanish Admiral, the cocktail party and the polylinguist, by Ironteeth Rum Spigot (UK) April 3 2011

A Fifth of an Ounce, by Ironteeth Rum Spigot (UK) March 27, 2011

Hear no Evil , by Scott Dunbar (USA) Current

Reaching An Loc, by Alfedo G. Herrera (excerpts from Author-me book)

The Very Best Lieutenant! Before I reach the time in my life when my mind will no longer retain my most precious and personal memories, I feel an urgency to tell our story, the story of a boy named Billy, of how we met, and how much we loved.

Foreword by Gen. David A. Bramlett (ret.)

Chapter 3 - January - February, 1961

Chapter 15 - Pineapple Sandwiches, etc.

Chapter 16 - Our First Christmas Together

Chapter 17 - Our First Anniversary

Chapter 20 - Graduation - 1962

Chapter 23 - 2nd Lieutenant William E. McConnell

Chapter 25 - The Camellia Garden Apartments

Chapter 27 - OCS School - Spring, 1963

Chapter 28 - Airborne School - Spring, 1963

Chapter 29 - Last Trip to N.G.C. - June, 1963

Chapter 32 - Early Spring 1964

Chapter 37 - Billy's 24th Birthday

Chapter 38 - Thanksgiving, 1964

Chapter 43 - Ranger William E. McConnell

Chapter 45 - Our Journey - 1st Stop - Griffin

Chapter 46 - Our Journey - 2nd Stop - Atlanta

Chapter 47 - Our Journey - Memphis by Suppertime

Chapter 48 - Next - Oklahoma City

Chapter 49 - Albuquerque, New Mexico

Chapter 50 - Pike's Peak to Denver

Chapter 51 - Too Much Snow - Back to Albuquerque

Chapter 52 - Petrified Forest and Painted Desert

Chapter 53 - Grand Canyon Notional Park

Chapter 54 - California Here we Come!

Chapter 56 - Southern Hospitality - California Style

Chapter 57 - Seafood, More Heat, and Sears

Chapter 59 -More Heat and Darby's Rangers

Chapter 62 -Our Voyage Continues

Chapter 64 - Paradise and More

Chapter 66 - Paradise at Ke-Nui

Chapter 67 - More Adventures in Paradise

Chapter 68 - Even More Adventures in Paradise

Chapter 69 - Mischief in Paradise

Chapter 70 - The Punchbowl Ceremony

Chapter 71 - Labor Day Cookout & The Tsunami

Chapter 74 - The Nightmare Continues

Chapter 75 - The Long Journay Home

Chapter 77 - Rest in Peace, My Darling Billy - New

Old G. I. s and Sleeping Dragons, by Sgt. Doug Francescon bio preface Posted 9/11/04 -

Doug Francescon was a Section
Leader in "G" Battery, 29th
Artillery. His unit was attached
to F Company, 2nd Battalion,
5th Marine Regiment, 1st Marine Div.
In bloody fighting on July 4th, 1967
their position was overrun by
elements of the NVA. Both sides
suffered tremendous losses. Doug
was wounded and all of the members of his section were killed includinghis best friend, Waylen Powell.


There is a veneer between civilization and the jungle that is very thin. The human soul put it there, and it is the only thing that makes life, as we know it, possible. Without the protection of this thin shield there is no kindness, understanding, compassion, or love.

I Know my Daddy Loves Me by Sgt. Jered C. Herndon, US Army (now serving in the Middle East)

Author's Note:
This is for my son, and any other child who has a parent deployed overseas.

I know my Daddy loves me,
Each and every day;
I know my Daddy loves me,
Even though he's far away.

In the Crosshairs of a Mother's Eye, by Rebecca Crawford, US Army (PG-13) Posted 11/14/04

How to Lose 100 Pounds in One Day (Excerpt), by James Lewis, USN

Just one of those Days for - A Navy Sailor, by James Lewis, USN