I would like to acknowledge the great service your website does; I have received more positive feedback and valuable comments than I ever could have expected.
Amanda Lynne Wilding
• Search Through Titles Note: Scroll back here for search results.
---

A young man of rational thought returns home for a semester break only to find that life is not as rational as he was taught to believe at school. His next stop: The Twilight Zone.

The Quest for the Eerie Glow - A Novel for Older Children and Adults Who Haven't Lost Their Magic -- by Simon Marshland -- Removed for Publication. Great work, Simon!
Children's Poetry
A Yellow Jellow WHAT...?, by Jay J. Kaylin (see children's poems below)

---
Provocateur Today Newspaper:

The LIES Epidemic

Civil Rights Prevention Symposium

Freedom: Its Causes and Cures

More!
---
---

---
---

The Deli on Main Street, by Gabriel Magno

Second Honeymoon, by Lynnette Rees

The Ride that is Marriage (Monologue), by Andrew Walters

Death Row Mamma, by Kathleen Sullivan (dramatic fiction)

Education, by Gabriel Magno (monologue)

Train Travels, by Gabriel Magno (a short stage play)

Long Hair, by Gabriel Magno (monologue)

Death Row, by Gabriel Magno (a stage play)

The Trooper, A Screenplay by Madeline Vercher

---

Long-time Titles Moved to Archives Page
The accuracy or integrity of any content provided to us by publications or other sources is not our responsibility. We distribute this content as it is provided to us and cannot and do not verify its accuracy. Publication of a manuscript does not imply Author-me.com authentication of the information nor Author-me.com endorsement of the author's views. Author-me.com, advises all who visit this web site to read this disclaimer of liability. This disclaimer limits Author-me.com's liability, as well as that of its officers, agents and employees, hereinafter collectively referred to as Author-me.com, to those who seek or obtain information, advice or entertainment as provided for herein. You, the recipient of the information provided at this web site understand the material provided by Author-me.com is supplied without any legal consideration paid by you for this access or any downloading of the information that you may choose to do. The information provided for herein, whether it be legal, technical, professional or simply entertaining, is not warranted, certified or guaranteed to be accurate. Any reliance that you, or any person or entity to whom you may supply or transmit the information you have received while visiting this web site, place on the material found herein is at your own risk. References made to particular products, services, processes, trade names or marks do not imply that Author-me.com endorses the same. If, at this site, you should encounter links to other sites, all of the disclaimed liability referred to herein applies to any information obtained in any manner at any of those sites. Please assume all the information obtainable or accessible at this web site or through links to other sites is either protected by copyright law or other intellectual property rights and you must obtain permission from the owner of those rights to copy or reproduce such information.
This page last updated 07/01/07
Want to move back to the top of the list? Just revise your manuscript on the basis of comments received, etc., and resubmit. Your manuscript will "bounce back" into a position near the top!
AUTHORS: Have you posted your work but received few comments? Think about this... Have you sent comments to other authors? We have to give to receive.
Try the new AuthorMe Critique Exchange. You critique; other author critiques. OK?
READERS: These writers are sharing something precious with you. Please send comments to them. A bit of recognition can go a long way. Even a note of thanks is helpful.
Please see disclaimer below.*
---
Read our Current Newsletter
---
New - From One of Our Own!
Author-me.com Author...
DIANE OATLEY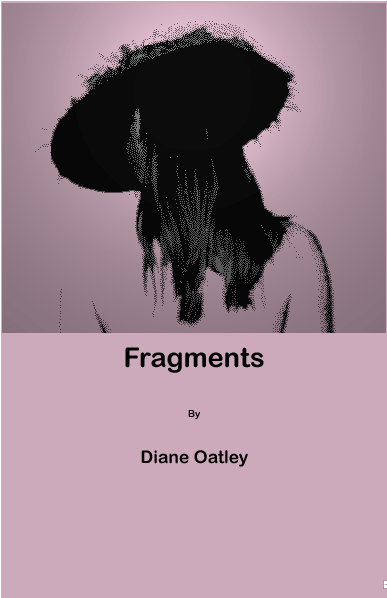 View Sample
Diane Oatley (born 1960, Greenwich, Conn.) has lived in Oslo Norway since 1982.and works with literature and dance in a number of capacities, among these as a poet, freelance writer, dance critic, translator and teacher/performer of Oriental Dance. Expressions of the (feminine) body has been an ongoing focus in her dance practice and writing – the latter in the form of both essays, criticism and poetry published in newspapers, periodicals and in book form in Scandinavia, USA and Great Britain. She holds a Masters Degree in Comparative Literature from the University of Oslo.
- Diane Oatley

---